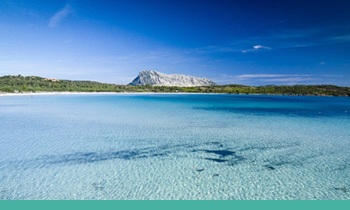 San Teodoro is a charming seaside town in the north-east of Sardinia, on the southern coast of Gallura, not far from Puntaldìa and Coda cavallo and the most famous sites of the Costa Smeralda.
Our village overlooks the sea and is less then a mile south of San Teodoro. The airport and the port of Olbia are easily accessible via highway (about 20 km). The town of San Teodoro offers exciting recreational and entertainment opportunities: the area of San Teodoro is renowned for its busy nightlife with trendy bars and some of the most exciting clubs in north-east Sardinia. Other activities include golf, diving in the amazing archipelago of the Tavolara Marine Park, flying light aircraft at the nearby flying school, or further inland walks or horse rides through beautiful secular cork oaks can be organized.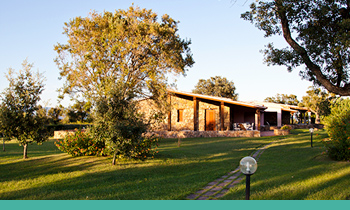 This is our Village, immersed in green lawns leading down to the sea. The Residence offers a beautiful holiday on the sea enjoyable and amusing. The town of San Teodoro is less than a mile away and is within walking distance, but we recommend you hire a car.
Right in front of the Village lies the beach of Cala d'Ambra and, just a few hundred meters away, you can reach the amazing Isuledda Beach, one of the most beautiful beaches on the island (now equipped with deck chairs and umbrellas).
On the back of our Village there is a beautiful Holiday Village with a lively entertainment during the day and the evening, which usually offers services to third parties. Nearby you can find discos and night clubs.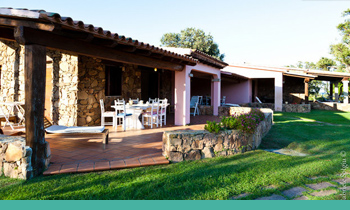 The Village consists of a number of pretty bungalow type villas all with terraces that lead out onto spacious green lawns. The terraces come complete with dining tables, chiars and deck chairs.
They also have outdoor showers and a patio.

The bungalows all face the sea, which is within walking distance, without roads to cross.
We provide accommodation with living room and one, two or three bedrooms, fully equipped and with weekly linen changes.